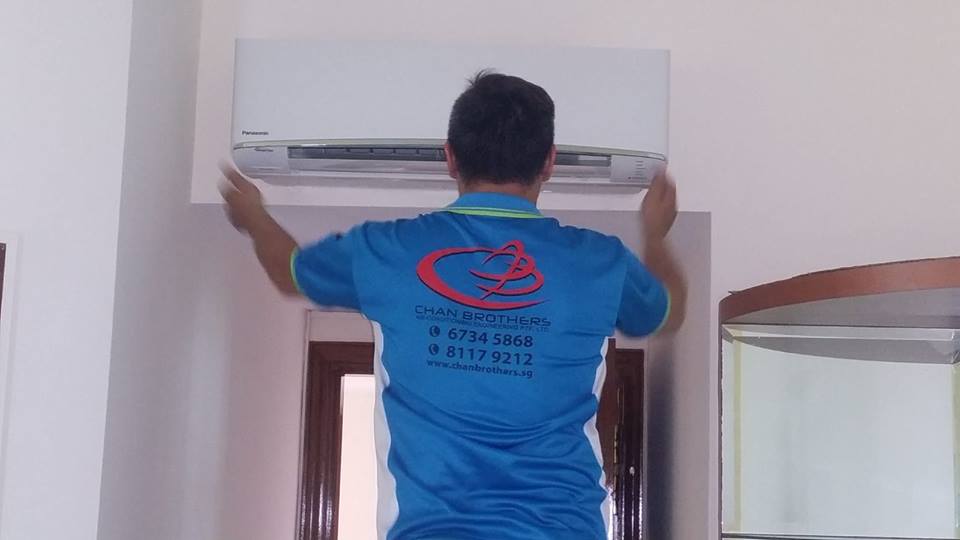 Contract Aircon Servicing – Yearly
With many home owners in Singapore having more than 1 aircon unit, it becomes essential but tedious to constantly clean and maintain the entire system in their household. At Chan Brothers Air Conditioning, we will assist you in this area.
Apart from the regular cleaning and washing of your aircon system, our aircon technicians will go the extra mile by checking for any potential problems that may arise to ensure that you have a peace of mind when using your aircon.
| | |
| --- | --- |
| Clean & Check Air Filter & Cover | Check Bio-pure / Deodorizing Filer |
| Clean & Check Indoor Cooling Coil | Flush Drainage System |
| Brush & Check Condenser Coil | Check Compressor Suction And Discharge Pressure |
| Check and Lubricate Motor Bearing (If Necessary) | |
*Chemical Cleaning Is Not Included
*Our Service Warranty for contract customers covers 1 years of aircon servicing warranty which offers extensive coverage
Our Contract Aircon Servicing Price
No. of aircon units
Tri-yearly (3x)
Quarterly (4X)
Warranty
1 fan coil units c/w condenser
–
–
*365 days on water leakage during contract period (1 year)
*Free transport and inspection throughout contract period
2 fan coil units c/w condenser
150 nett
188 nett
3 fan coil units c/w condenser
190 nett
216 nett
4 fan coil units c/w condenser
230 nett
288 nett
5 fan coil units c/w condenser
280 nett
340 nett
6 fan coil units c/w condenser
326 nett
396 nett